Posted on April 29, 2021 in Help and UAV LiDAR
We understand it can be confusing when comparing the various UAV / drone LiDAR mapping systems available on the market to choose the one that's best for you. Of course it is important to compare and contrast the different technical specifications, as different requirements need different levels of accuracy, resolution and range. But how do you compare beyond the technical specifications to make your choice?
Customers tell us that the ability to access difficult terrain and produce high resolution results quickly and effectively are key drivers for the adoption of Routescene's UAV LiDAR Systems. The advantages of choosing Routescene are:
1. LidarViewer Pro data processing software
2. Range of complete drone LiDAR systems
3. Quality Assurance in-built
4. Confidence – reliable, proven products from experts
5. Comprehensive training and technical support
Interested and want to know more? Here's our explanation and evidence for each Routescene advantage:
1. LidarViewer Pro data processing software
The biggest challenge when performing any LiDAR survey is the data processing, with over 60% of the project time dedicated to analyzing data to generate a result. To improve productivity you need to simplify and reduce the time you spend processing your LiDAR data to achieve a deliverable for your customer.
Using LidarViewer Pro you can process complex datasets and large files to easily turn your high resolution LiDAR data into actionable business information. You can:
Georeference
Clean
Analyze
Visualize
Classify
Export
your data. You can ensure the integrity of your LiDAR data, create and export your final outputs, such as a Digital Terrain Model, all from LidarViewer Pro.
Use case: Improve powerline vegetation management using UAV LiDAR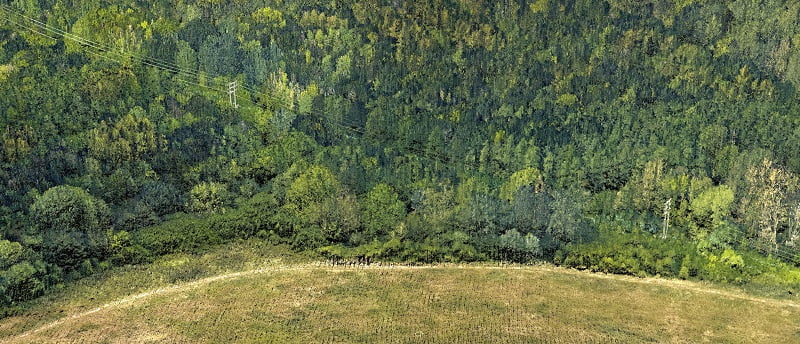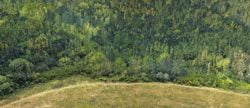 Using Routescene's LidarViewer Pro software the analysis specifically focused on trees in close proximity to the powerline to produce an ash dieback risk map. A Digital Terrain Model (DTM) and Digital Surface Model (DSM) were created to calculate Canopy Height. The LiDAR data was colorized using RGB imagery for easy visualization of the powerlines and surrounding trees to identify damaged or diseased trees which may cause an outage.
2. Range of complete drone LiDAR systems
Integration of the component parts of a UAV / drone LiDAR system takes time and money, it's a complex task requiring specialist knowledge. Our end-to-end solutions are literally that. We've thought through everything so you don't have to. They are tried, tested and ready for immediate use. Let's take a closer look at what's included…
a) System options
We have a range of system options to meet different application, performance and price requirements. Our team of experts can help you choose the right solution for your needs. The factors you need to consider are:
How you want to use your UAV LiDAR System (what is your application?)
What your deliverables to your customers are?
What is the maximum height of objects that you need to survey?
What is the absolute accuracy that you need to achieve?
Do the areas you intend to survey have high vegetation?
Do you have a UAV that you will be using for LiDAR?
Is the data you will collect classified or sensitive?
b) The hardware suite
We provide all the hardware you require to collect your survey data including the LidarPod, dual GNSS antenna and antenna poles, UAV radio telemetry antenna, Ground Station, Ground Station radio telemetry antenna, a set of Ground Control Targets (optional), UAV mounting kit and peripherals.
c) UAV integration
Our UAV LiDAR Systems are drone agnostic. We provide a mounting solution for multi rotor drones including mechanical integration, electrical integration and dual heading GNSS.
Use case: Mapping the Arctic tundra to improve global climate model predictions
To understand the impact of climate change on the landscape Los Alamos National Laboratory deployed the Routescene UAV LiDAR System in a remote part of Alaska, USA. This ongoing project is part of the Department of Energy's Next Generation Ecosystem Experiments (NGEE). Resilience, efficiency and safety were best practice learnings from the first expedition to inform and improve future work.
3. Quality Assurance in-built
Routescene has embedded Quality Assurance (QA) and Quality Control (QC) across our workflow, our systems and software ensuring you achieve the best results possible.
This is important so you can verify the accuracy of and have confidence in the quality of your survey data. By implementing Quality Control across the complete survey process you will significantly increase the value of your data and your final outputs.
Fundamental to Routescene's products and to achieving Quality Assurance is a carefully thought through 6 step workflow. Spanning survey and project planning, data acquisition, data processing to the final outputs, this workflow is a set of orchestrated and repeatable procedures and processes, so every survey and the subsequent data analysis is undertaken in a systematic, streamlined way.


Use case: UAV LiDAR used in archaeology to identify 750 year old structures
Identifying undiscovered 750 year old structures in an ancestral Pueblo at Sand Canyon, Colorado, USA was a highlight of this project. Unseen to the naked eye, the Routescene drone LiDAR system penetrated through dense vegetation to reveal the Pueblo was more extensive than previously known. Establishing ground control contributed significantly to the accuracy and best practice of this project, enabling the team to revisit the site to resolve a discrepancy in the data.
4. Confidence – reliable, proven products from experts
You're about to invest in specialist equipment and software and you want to be sure you make the right decision. Receiving practical, knowledgeable advice from experienced people is important. Ask questions beyond the technical specification. How does the system really perform? What case studies and evidence can they provide? Talk through their training and customer support. Get familiar with their plans for the future development of their products. Talk to their customers. You want facts to make an informed decision.
The Routescene drone LiDAR Systems have been created by surveyors for professionals. We understand our customer's needs and have applied 30 years' experience across surveying, LiDAR, GIS, dynamic data capture and data management to develop our integrated solutions. Our end-to-end systems and products solve specific industry problems, save time, improve efficiencies and increase productivity.
Honesty and integrity are important to us. We tell you how it is. We continually talk with and encourage feedback from all our customers to drive improvement across our product range.
Use case: Radiation hotspots at Chernobyl
Routescene's proven UAV LiDAR solution was used to create DTMs of specific areas of interest within the Red Forest close to Chernobyl. This was part of a study by the National Centre for Nuclear Robotics to map radiation hotspots surrounding the nuclear reactor site.
5. Comprehensive training and technical support
Once you've purchased a system you need in-depth training and support to deploy quickly and realize a return on your investment. We've worked in UAV LiDAR since 2013 and we work closely with customers so they can benefit from our knowledge and experience.
We excel in our customer-specific training delivery. Our comprehensive training includes theory and practical based sessions to ensure you gain the most from your UAV LiDAR system and software.
Routescene has been very supportive in getting us started with such a complex piece of equipment and ensuring we got off the ground quickly. It was only a couple of test and learning flights before we started collecting the data we required, so a very short set up and training time was required."

Kieran Wood, Bristol University/ NCNR
Our support to you goes far beyond your initial purchase and training. Through our Annual Support and Maintenance Agreements you have direct access to resources and expert support.
Our experience with the team at Routescene has been nothing short of excellent. They have been there from day one with outstanding help and support, helping us through the process as we grew our team's skills to become competent and efficient using LidarViewer to post-process data."

Vashaun Henderson, Rekon Solutions, British Columbia, Canada
See more about Training and technical support.