LiDAR data processing software – LidarViewer Pro
Professional 3D mapping software to visualize and process LiDAR data to achieve clarity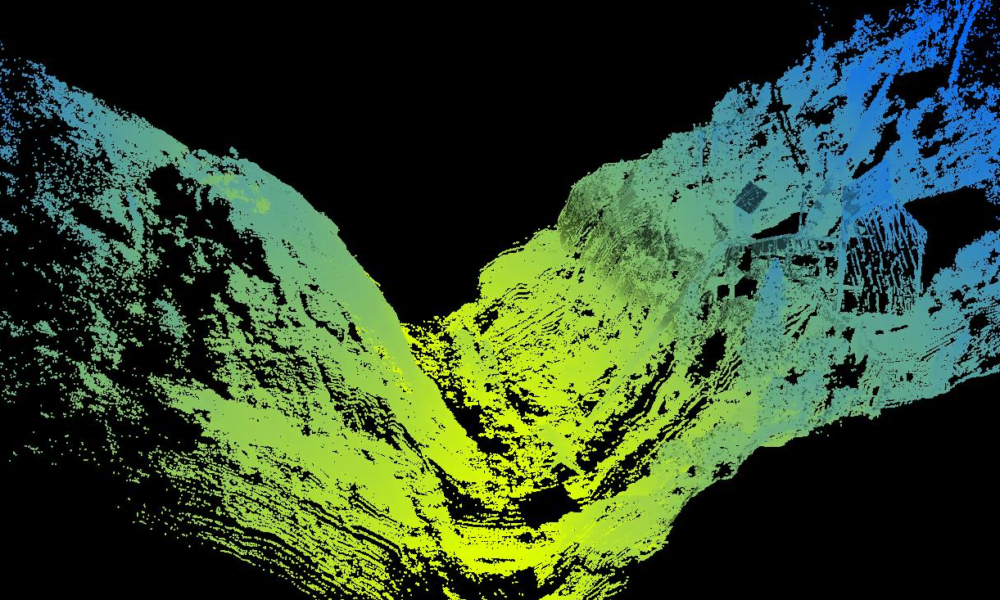 Powerful LiDAR data processing software
Using LidarViewer Pro you can easily turn your data into actionable business information. You can georeference, clean, reduce, analyze and visualize your data. You can ensure the integrity of your LiDAR data, create and export your final outputs, such as a Digital Terrain Model, all from LidarViewer Pro.
Find out more
Solve data processing challenges using LidarViewer Pro
The biggest challenge when performing any LiDAR survey is the data processing. You need to simplify and reduce the time you spend processing your LiDAR data to achieve a deliverable for your customer.
Find out more
Why choose LidarViewer Pro?
60+ pre-defined filters ready for use

Drag and drop filters to create filter chains for batch processing

Manually edit your LiDAR point clouds

Multiple layers functionality to analyze different types of information

Ready made filter chains for popular tasks such as to create a Digital Terrain Model

Run filter chains sequentially to produce a workflow

Save and share filter chains and workflows with colleagues

LiDAR frames functionality gives you flexibility to analyze only the segments of data you need

Built-in Quality Assurance process

1 year support and maintenance agreement included
Who should use LidarViewer Pro?
Specially designed for UAV and Vehicle LiDAR Systems users, using LidarViewer Pro you can process complex and large datasets to generate meaningful results.
Our systems and software have been created by surveyors for professionals.
Survey and mapping
Conservation, land monitoring, drainage, environmental disaster recovery.
Environmental
For archaeology, forensic archaeology, heritage and preservation.
Archaeology