LiDAR point cloud mapping software
5 reasons why LidarViewer Pro simplifies and reduces your data processing time.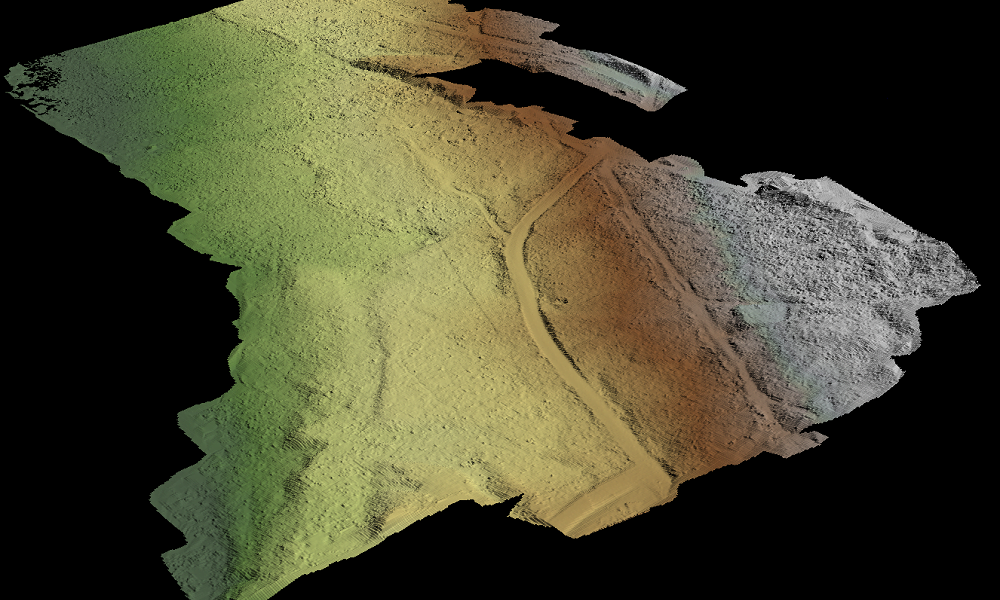 Why LidarViewer Pro is the number one choice for LiDAR data processing
LidarViewer Pro is our LiDAR processing software developed specifically with survey, LiDAR and GIS data analysis in mind. You can georeference, clean, reduce, analyze and visualize your data, then create and export your final outputs.
5 reasons to choose LidarViewer Pro
Over 60% of the time spent on a LiDAR survey project is invested in data processing. LidarViewer Pro helps you vastly reduce this time and here are 5 reasons why…
Single, desktop based application for LiDAR data processing

You can process all of your LiDAR data in one application. You don't need to rely on GIS and CAD packages nor do you need to buy a number of different software packages to achieve your final outputs.

LidarViewer Pro doesn't require internet access to work. You do not need to upload your large data files to the cloud to operate. This means you can use it securely from all remote locations around the world.

Improved project efficiency

LidarViewer Pro is a dedicated LiDAR data processing application and allows you to process your data quickly. It is intuitive and easy to use.

You can batch process using our filters, filter chains, layers and workflows functionality.

Fast processing speed.

Complex tasks are more manageable with LidarViewer Pro's suite of tools.

You can save, share and repeat tasks and workflows.

With less time spent processing data and more tools to manage the data, your projects will run much more efficiently.

Compare and correlate different data layers

Build a complete picture of your survey site using LidarViewer Pro's multiple layers functionality.

Analyze different types of information in different layers, for example points, lines, polygons or raster images and their attributes.

Compare and contrast the different layers, which could have been collected at different time periods, to more easily establish correlations across your data.

Flexibility to visualize and export your data and define your projected coordinate system at any stage.

The easier visualization of your project data means that your team can better analyze and deliver their findings.

Quality Assurance as standard

One of the challenges when managing large sets of data is ensuring the integrity of the data.

Using LidarViewer Pro you can produce a Quality Assurance Report to ASPRS standards for every survey you perform to verify your results.

In addition, you can identify errors as soon as possible and decide on a remedy, while demonstrating to your client that the required level of accuracy has been achieved.

Deliver digital outputs direct to your customer

Many of our customers are delivering projects for their own customers, so it's essential that the output can be tailored to their requirements.

With LidarViewer Pro you can provide easily consumable digital outputs, such as a canopy height model or a classified point cloud. 

Specifically developed to georeference, clean, analyze and visualize 3D point cloud data, LidarViewer Pro has a rare combination of features to quickly create final outputs.
Who should use LidarViewer Pro?
Specially designed for UAV and Vehicle LiDAR Systems users, using LidarViewer Pro you can process complex and large datasets to generate meaningful results.
Our systems and software have been created by surveyors for professionals.
For forestry management: planning, development and maintenance.
Conservation, land monitoring, drainage, environmental disaster recovery.
Proven products for environmental, forestry and geospatial research.
Powerlines, overland pipelines, telecoms, rail or road.
For archaeology, forensic archaeology, heritage and preservation.