Community UAV LiDAR archaeology project at Whittington Castle
Posted on September 26, 2022 in News
An ambitious and exciting local community archaeology project in Shropshire, UK is using modern technologies to unlock the past. A two-year project has been conceived to investigate 12th Century Whittington Castle and how its presence has impacted the village and the surrounding landscape. Routescene's UAV LiDAR mapping technology was used in the first stage of this project to evaluate the potential new technologies offer to help shape the future bid for this new venture.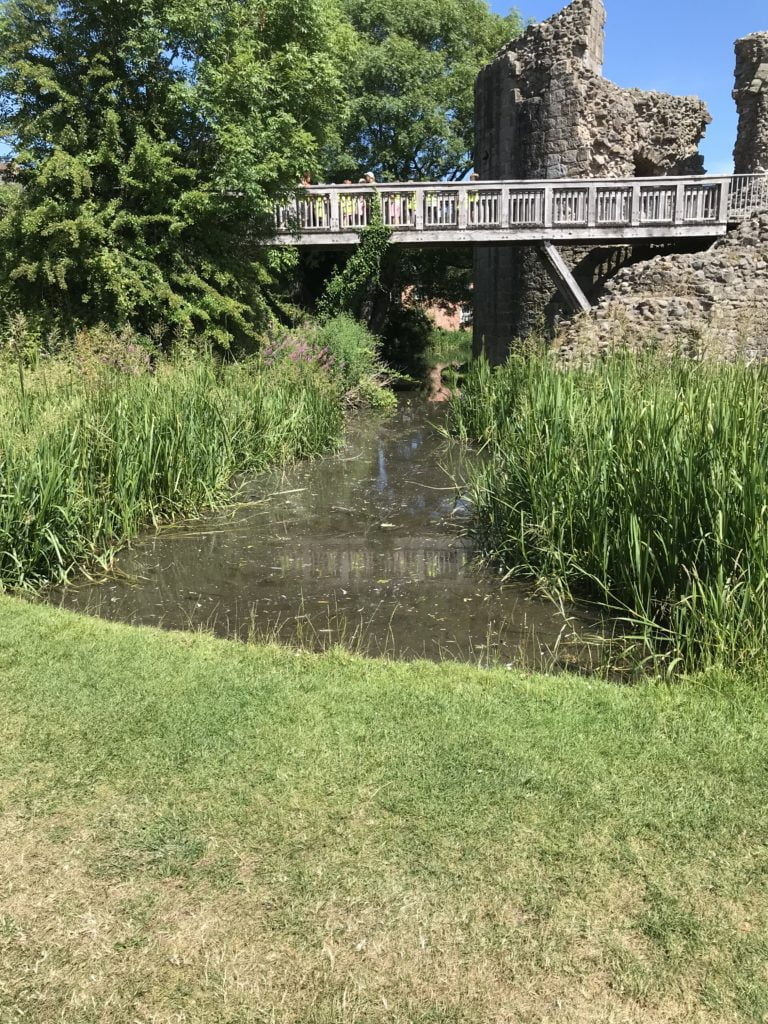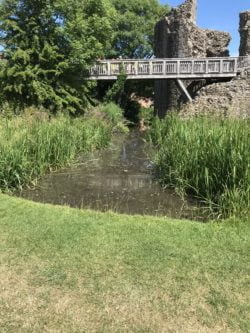 Following an approach from the Whittington Castle Preservation Trust (WCPT) to Stewart Ainsworth, visiting professor of landscape archaeology at the University of Chester, it is hoped that the positive results from this first stage event will enable further funding to be secured.
Additionally, excited pupils from Whittington Primary School joined the University of Chester's 'Digital on Tour' team and their mobile studio on site to learn about the drone and the 3D mapping system and how they work as well as being given first-hand experience of virtual reality.

The LiDAR archaeology project objectives
Professor Ainsworth is also a founder member of SharedPast, a community archaeology support group, which is working in partnership with the Preservation Trust and he commented, "Little did we know when the Trust contacted us how important this archaeological project might become. There are still many unanswered questions to be resolved about the evolution of the Castle and by stimulating new research using new technology we are excited to be part of delivering the Trust's vision for the site and the community around it. As part of this project to investigate the heritage of Whittington we are aiming to develop online, outdoor and workshop training activities for children and adults from the community. These will include working with maps, aerial photographs, LiDAR and 3D computer modelling and hopefully some test-pits in and around the village."
Involving the community
Through the project The Preservation Trust and SharedPast hope to involve the whole community.
Davina Fairweather, WCPT trustee said: "This concept is probably the most exciting project in the Castle's recent history. The Castle is the dominant feature in our small village. Why it is here, what part it played, and plays, in the life of the village will be investigated by its own community and brought to life for residents and those who visit. We will also get to know the principal characters who lived, loved, fought and worked here. Skills will be shared to help people understand how to appreciate our rich heritage. We hope, because of our work, that heritage will become more meaningful to all ages wherever they are. The results from the work will also inform a revised interpretation of the Castle's history and there are plans for a permanent exhibition."
Successful first stage
Gert Riemersma, CTO and founder of Routescene, observed, "We are thrilled to be part of this community UAV LiDAR archaeology project which means so much to everyone in the local area, from children in the neighbourhood, the trustees of the Whittington Castle Preservation Trust to the archaeology professionals at the University of Chester. Routescene's UAV LiDAR systems provide exceptional vegetation penetration capabilities so you can visualize the ground beneath without having to disturb any trees, plants or shrubs. On historic sites such as Whittington Castle you can search for artefacts and evidence of earlier settlements whilst leaving the site intact."
You can find more information on this project at:
Whittington Castle Preservation Trust
University of Chester
SharedPast
Digital On Tour
Other archaeological case studies you may be interested in are:
LiDAR drone system locates WWII prison camp
UAV LiDAR used to identify 750 year old structures in ancestral Pueblo site