3D mapping solution for drones
Routescene® design, develop and manufacture a lightweight, compact and integrated LiDAR system specifically for use on drones (Unmanned Aerial Vehicles UAVs).
What's in the package
"Out of the box" system so you are immediately operational including:
1. workflow methodologies – a "how to" manual to get you operational as fast as possible
2. our powerful software LidarViewer® Pro to visualize, provide quality assurance and post-process your LidarPod® data
3. QA Monitor, a web based app, for immediate and continuous real-time in-flight data monitoring
4. hardware
5. firmware
6. training and technical support
The hardware
All the complex integration is complete so you have a practical system ready for use.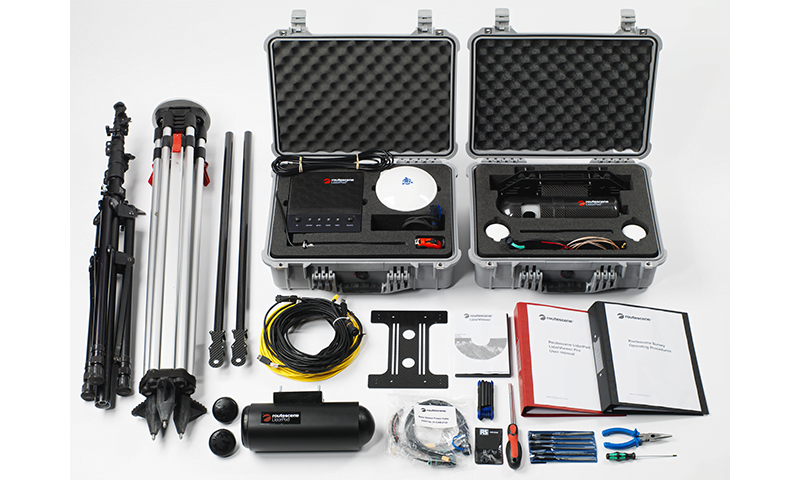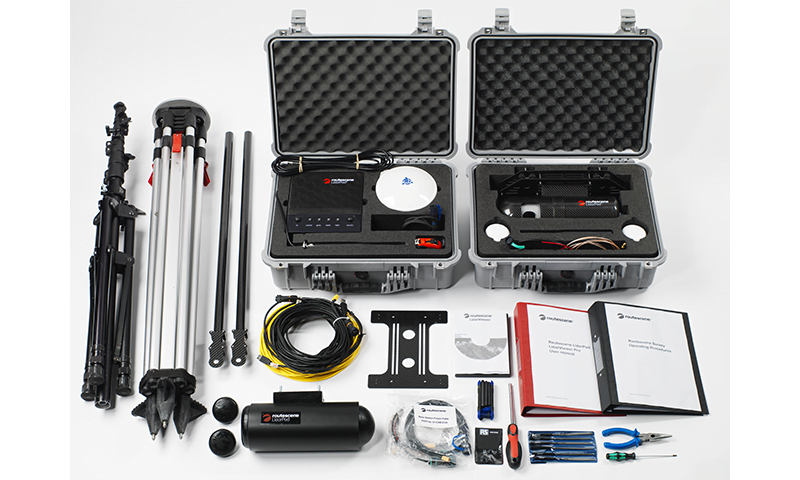 Routescene LidarPod®
Robustly engineered, lightweight and compact, our integrated 3D mapping tool contains a survey grade LiDAR sensor, RTK GNSS\INS, data storage, radio telemetry. The Routescene® LidarPod contains all you need to collect precise survey data, quality control the data in real-time and create a very dense and accurate georeferenced point cloud.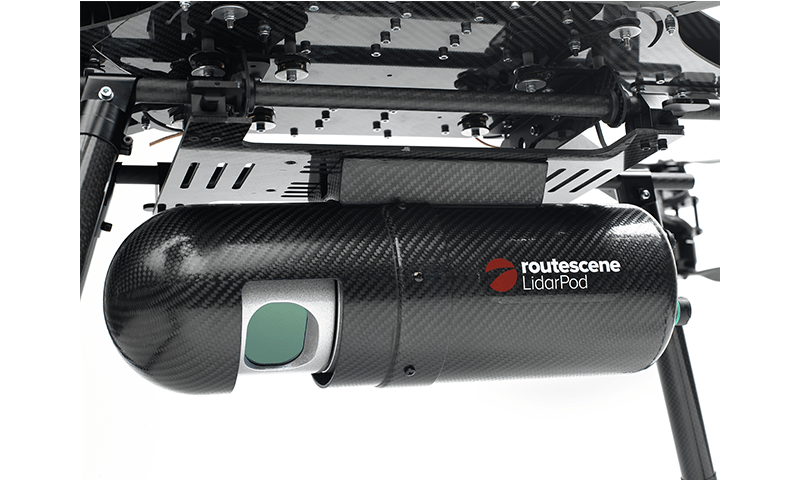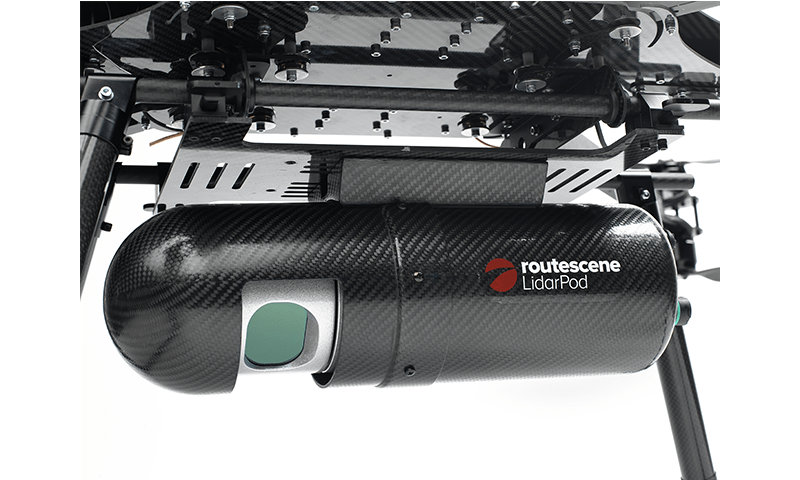 uses proven LiDAR technology (Light Detection and Ranging) with a high MTBF
one of the lightest and most compact UAV LiDAR system on the market
one of the most accurate and highest resolution UAV LiDAR system on the market
aerodynamic carbon fiber protective shell
12 hour data storage enabling a full day of data collection in the field
can be fitted onto any mobile platform – drone, vehicle, boat, manned helicopter
Learn more about accuracy and what it means for UAV LiDAR
Ground station
For the Routescene UAV solution the Ground Station is an essential component of the package, along with GNSS antenna, radio antenna and tripod. The Ground Station ensures RTK GNSS corrections are transmitted to the LidarPod and quality assurance and status information is transmitted to QA Monitor, the real-time in-flight data monitoring software.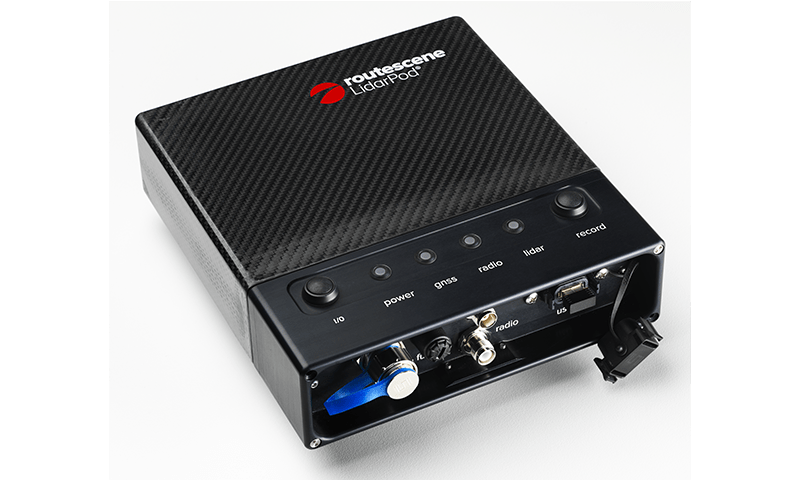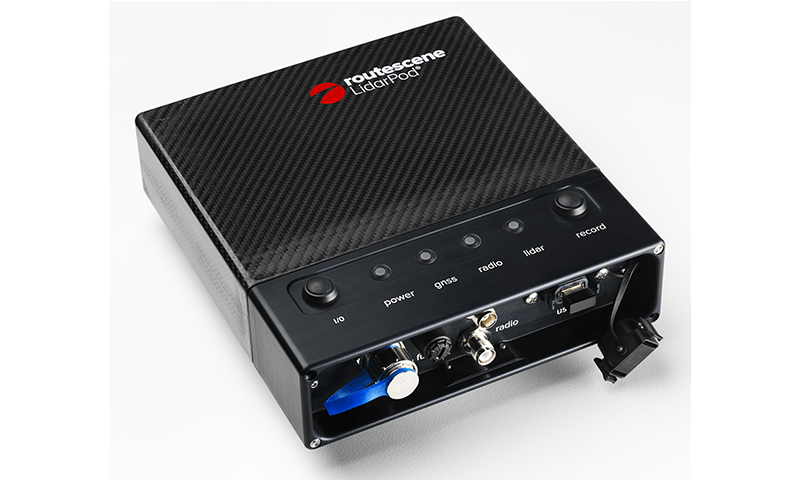 The Ground Station is robust, lightweight and portable made from carbon fiber. The Ground Station can also be used as a stand alone GNSS RTK base station to transmit corrections to a compatible rover.
Drone (UAV) mounting kit
For easy integration on any rotary UAV.
The LidarPod is UAV agnostic and will fit on any rotary UAV that can take a payload of 2.8 kg. Our carbon fiber vibration damping mounting kit for the LidarPod is lightweight. Specially designed and tested for ease of use and to reduce vibration from the UAV.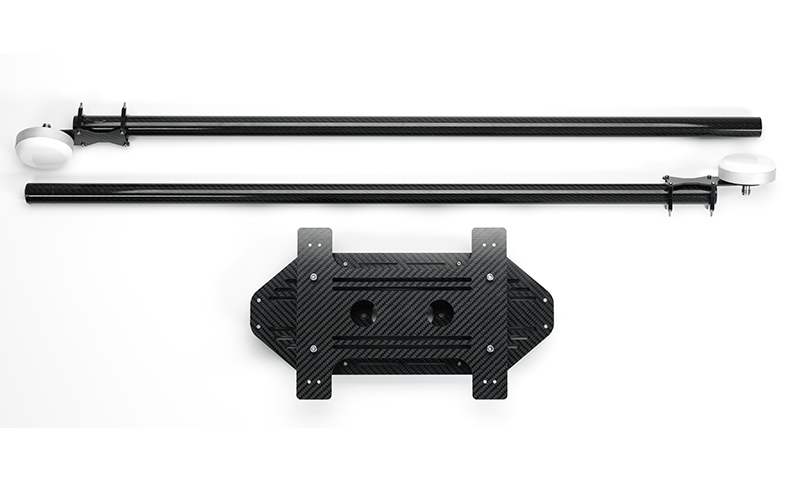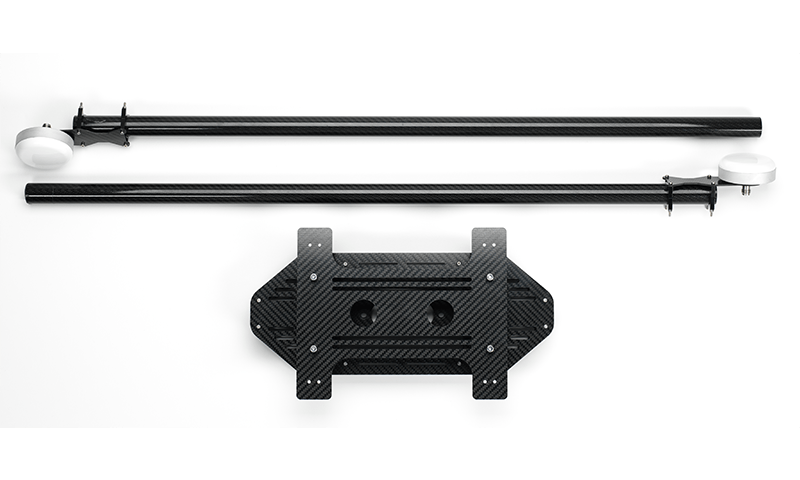 Pelican cases
To protect the equipment during transportation.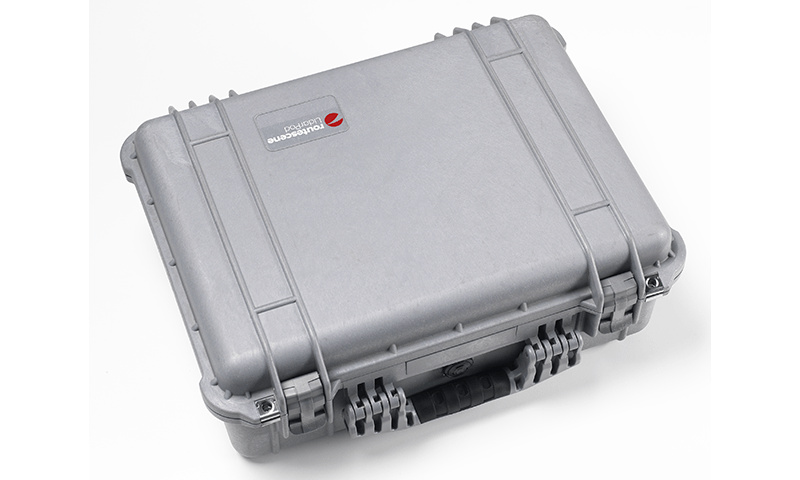 The firmware
The internal firmware controls the sensors, parses the raw data and transmits data samples to the Routescene Ground Station, it also manages and monitors power consumption of the LidarPod.
We are continuously improving the LidarPod firmware which can include: adding new functionality, improving the user experience, and enhancing the performance. Firmware releases are available to customers with a maintenance and support contract. They are delivered electronically to enable updates to be undertaken in the field – this means no "return to manufacturer" to get the latest version.
The first year's maintenance and support is included in the price of the Routescene UAV LiDAR solution. This ensures that you get the latest firmware and software releases as they become available. With this comes peace of mind, knowing that your investment in the Routescene UAV LiDAR solution will stay current and will not be superceded by later improved versions.
Training and technical support
Training for your operators is essential so you know how to get optimal results from your hardware and software. This way you achieve a quicker return on your investment. The 2 day training course covers the operation of the LidarPod, QA Monitor and LidarViewer.
Technical support for the first year is included when you purchase training.
Payload and UAVs
Payload is directly correlated to the size of drone (UAV) required and its flying time. The lightweight Routescene LidarPod has an overall payload of 2.8 kg including the weight of the UAV mounting kit, cables and GNSS antennae. Suitable for many multicopter UAVs on the market the light weight enables a longer flying time.
Product conformity
The product is non-ITAR (International Traffic in Arms Regulations) rated so it is not subjected to export controls. The LidarPod has been independently CE and FCC certified to ensure it is compliant to electrical and radio transmission standards.

Transforming surveying worldwide