Review of AUVSI Xponential 2023
Posted on May 31, 2023 in News
This year's AUVSI Xponential 2023 was a busy show for Routescene and our partner Drone Arrival and we'd like to thank everyone who visited the booth giving us insight into your applications and challenges. It was great to talk with you.
If you are new to drone mapping systems, to recap… Routescene offer a range of UAV LiDAR Systems for different performance and price requirements. Our integrated systems include workflow with QA/QC in-built, hardware, data processing software, QA software with access to comprehensive training, resources and technical support. Our aim is to accelerate your learning and competency so you can achieve optimal results and quickly.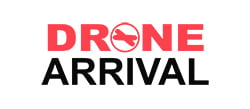 Drone Arrival's philosophy is to provide best-in-class integrated UAS solution offerings including the Routescene brand. Here is Drone Arrival's post reviewing AUVSI 2023 with many photos from the event.
Three of the drones on display on Drone Arrival's booth at AUVSI 2023, all US-made, which are recommended platforms for Routescene's LiDAR Systems are:
1. Skyfront's Perimeter 8
Extra-long endurance hybrid gas-electric drone with high payload capacity and propeller, motor, and ESC redundancy, capable of BVLOS surveys. In addition to electronic fuel injection and a 5 minute battery backup reserve flight time, this redundancy ensures the safety of high-value payloads. Fully NDAA compliant.
Article: Impact on the productivity of UAV surveys using Skyfront's long endurance gasoline-electric hybrid multicopter drone
2. Aurelia Technologies' X6 Max UAS
Industry-leading flight time drone in its' category. Packed with features, the highest quality components, and built with common hardware parts from custom-made carbon-fiber frame, motors, and propellers.
3. Inspired Flight's recently released 1200A and IF1200
Heavy-lift IF1200A and IF1200 UAS made for commercial and government applications. US made Blue UAS & NDAA compliant. Ideal for the most demanding applications such as LiDAR mapping, utility inspection, aerial photogrammetry, emergency response, government work.
Article: Considerations when choosing a drone platform for your LiDAR mapping system
Contact us
Contact us to find out more about our drone LiDAR mapping systems and software.
If you are based in North America contact Drone Arrival to discuss drone platforms and Routescene's integrated UAS solutions.