Canyons of the Ancients National Monument case study published in the media
Posted on July 26, 2019 in Media
Recent LiDAR sensor mapping case study illustrating the use of Routescene's drone LiDAR system in archaeology is published in the media. The UAV LiDAR System was used to map and uncover 750 year old structures at Sand Canyon, an ancestral Pueblo site in Colorado, USA.
Summary of the archaeology case study
Culturally rich Canyons of the Ancients National Monument in Colorado is managed by Bureau of Land Management. A cultural landscape containing a wealth of historic and environmental resources, the Monument has the highest density of archaeological sites in the USA. Most of these sites represent Ancestral Puebloan and other Native American cultures.
Local Crow Canyon Archaeology Center and the Canyons of the Ancients National Monument have worked at Sand Canyon, an ancestral Pueblo site in the area, for over 20 years. They wanted to visualize the site better to inform ongoing preservation.
Steve McCormack at Caddis Aerial was intrigued when this interesting and challenging survey opportunity arose. Based in Durango, Colorado, Caddis Aerial are seasoned land surveyors who provide professional drone survey services across the Four Corners area. The project presented numerous technical challenges including the density of vegetation covering the site which was obscuring archaeological features. Using the latest LiDAR sensor mapping technology the team provided impressive results to accelerate understanding. Unexpectedly, the survey brought discoveries of new structures.
Read the press release.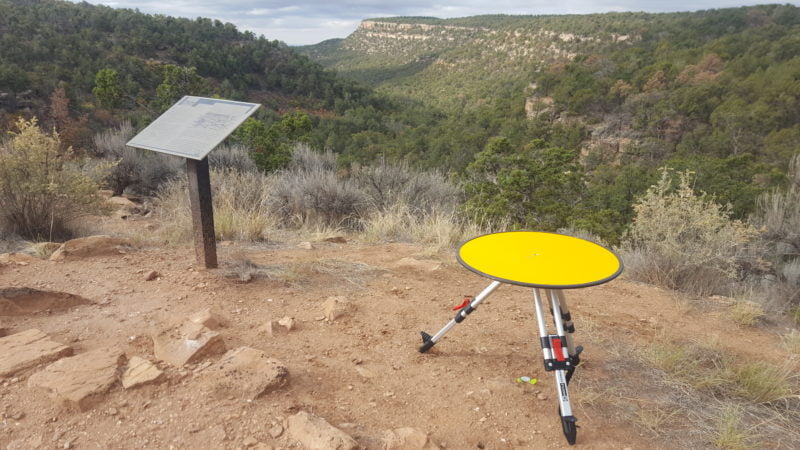 Press coverage of this archaeology use case: