What do drone service providers want from UAV LiDAR
The ability to deliver the accuracy and standards that surveyors, and the ultimate end user, need is of paramount importance to drone (Unmanned Aerial Vehicles or UAV) service providers. The key to this is not in the drone but how it's used. That's driven by the data required, which can only be captured properly by understanding the customer brief, along with careful and thoughtful survey and flight planning.
Choosing the most versatile and appropriate 3D mapping tool along with access to thorough training, comprehensive manuals and reliable, informative technical support enables drone service providers to deliver the accuracy and standards expected.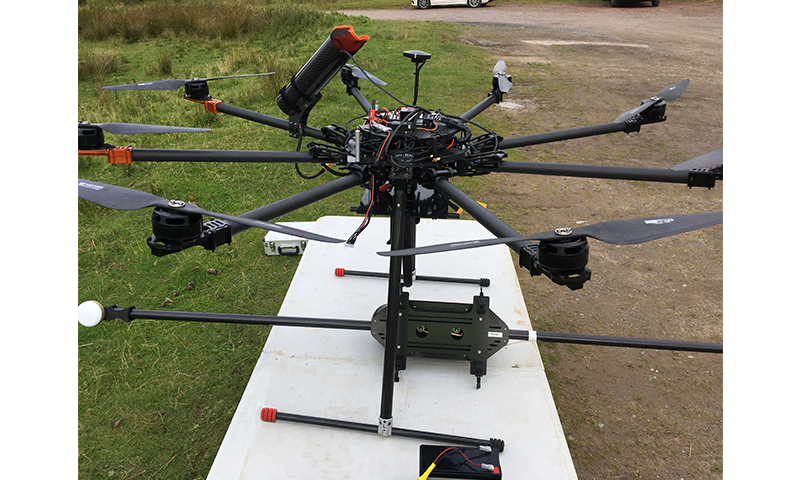 The strength of the Routescene UAV LiDAR system for Drone service providers:
Routescene UAV Lidar System
Industry Expertize

Accuracy and quality come as standard.

Built by surveyors, we know what surveyors and end users want. We have applied 30 years' experience across mapping, surveying, GNSS / INS, LiDAR, software development, dynamic data capture and data management to develop this turnkey solution, combining workflow, software, hardware and firmware.

Data acquisition

Immediately operational - built for ease of use and quick deployment in the field

Robustly engineered and reliable integrated system

Training and detailed manuals for meticulous survey and flight planning

Survey-grade hardware to collect precise survey data, and create a very dense and accurate georeferenced point cloud

Immediate and continuous real-time in-flight data monitoring to quality control the data

Data processing in Lidar viewer

Customers want processed data outputs or "actionable information". Our UAV LiDAR system has simple, repeatable workflow at its' heart. This brings efficiency, effective management, improves productivity and results in a high rate of return or cost saving

LidarViewer software to post-process detailed, high volume, complex LiDAR data without the expense of third party packages and training

Simplified workflow. We understand that your primary expertize is not in data processing. With LidarViewer we take as much complexity out of the processing as possible. LidarViewer removes the need for multiple, highly specialized, complex software post-processing packages to achieve the same end goal.

Automation of data processing... LidarViewer pre-built LiDAR processing workflows ready for you to use:

exporting using standard delimited ASCII, LAS or LAZ

Filter development toolkit to develop your own repeatable workflows
Beyond the point… using our knowledge and expertize to simplify everything for you.