Characterizing Forest Canopy Structure Webinar
Posted on June 22, 2020 in Events
Don't forget to register for Christian Andresen's presentation on Thursday 25th June 2020 as part of the ASPRS Virtual Conference. This project, the first of its kind in Northern Wisconsin, used the Routescene UAV LiDAR System to acquire high density point clouds of the dominant tree species.
Characterizing Forest Canopy Structure Using High-Density UAS LiDAR
Thursday June 25th 2020 at 11:45am Eastern Daylight Time
Presented by Christian Andresen, University of Wisconsin
Author(s): Christian Andresen, Phil Townsend, Ankur Desai
Representation of the type, shape and composition of the canopy is a key component for estimation and modelling of forest land-atmosphere water and carbon budgets. The ability to gather multi-return LiDAR data allows the full detection of the forest structure from the top of the canopy to the understory vegetation.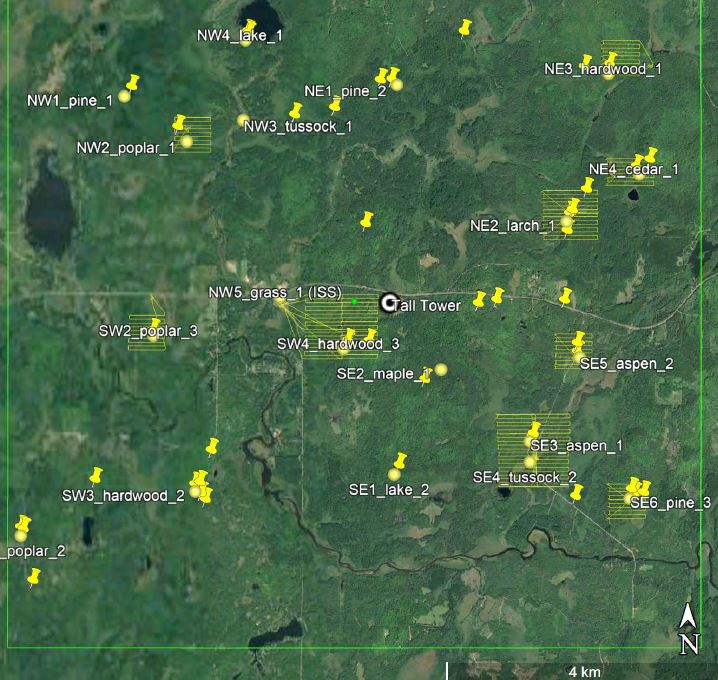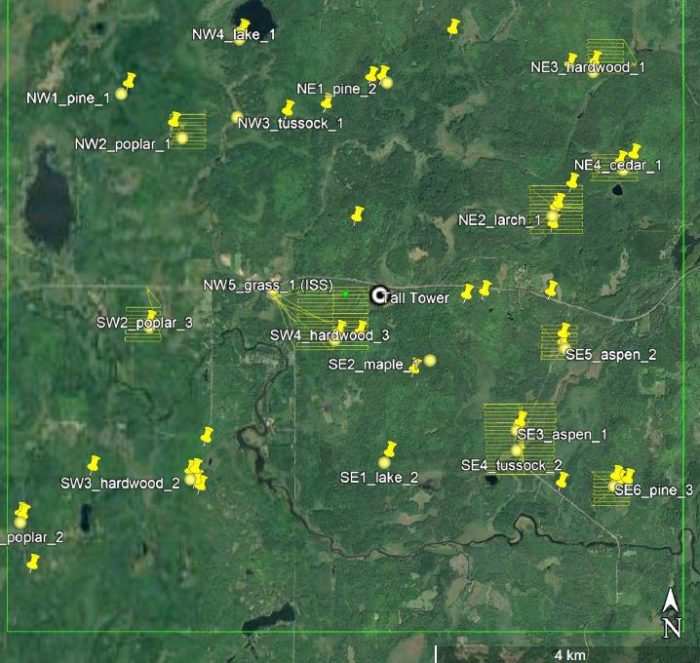 This study employed a Routescene UAS LiDAR System to acquire high density point cloud data of the dominant forest tree species in Northern Wisconsin. UAV-based LiDAR data was collected with a hexacopter equipped with a Routescene LidarPod, an integrated system containing a number of sensors including a 32 laser Velodyne LiDAR sensor and a GNSS RTK system. The resulting point cloud density averaged 600 points per meter squared with a vertical accuracy of 2-5cm.
In coordination with the NSF-funded CHEESEHEAD project, surveys were conducted within footprints of 11 flux towers and areas surveyed ranged between 0.25-1 squared km per site. Six forest types were targeted including Aspen, Pine, Poplar, Larch, Cedar, Aspen and Hardwood and described their main canopy structure attributes.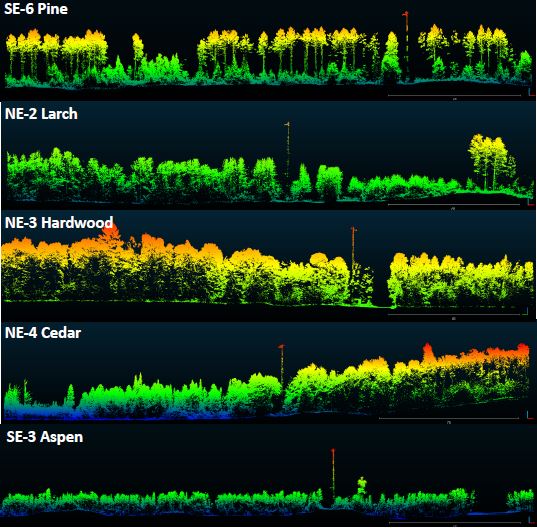 This study represents the first effort to characterize the forest canopy structure by tree type in Northern Wisconsin employing UAV LiDAR data. In addition, this study serves as a key baseline dataset for up-scaling ecosystem structure and modelling land-atmosphere gas interactions at a regional level.
See the ASPRS 2020 Annual Conference Virtual Technical Program