Routescene exhibiting at GEO Business 2019 on 21-22 May in London – find us at Stand F8
Posted on March 8, 2019 in Events
Routescene will be demonstrating the New LidarViewer® Bare Earth tool on Stand F8 at GEO Business 2019.
Routescene's Bare Earth – New automated tool for quick and easy DTMs
Creating a bare earth model or Digital Terrain Model (DTM) is one of the most critical steps in LiDAR data processing on which your subsequent analysis is then based.
Using our new Bare Earth tool, incorporated into our proprietary software LidarViewer Pro, in one step you can extract the bare earth points to create a bare earth terrain model quickly and easily. This automated process enables you to virtually remove all non-ground points such as vegetation from the site to reveal the ground surface in detail.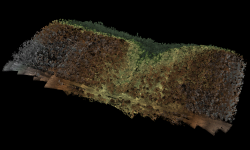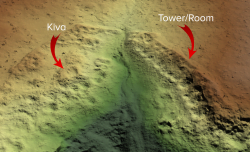 Bare Earth tool demonstrated in archaeological case study
To understand the real power and benefits of this new Bare Earth tool watch our video of the Sand Canyon case study which enabled archaeologists to identify new structures on an ancient Peublo site in Colorado, USA.
Book a meeting with us at GEO Business 2019
Gert Riemersma, Managing Director and Emma Thomas, Marketing Director will be attending GEO Business 2019. If you would like to book a meeting with us whilst we are there please contact sales@routescene.com; otherwise visit us on Stand F8 to find out more.
About GEO Business 2019
GEO Business is the UK's largest geospatial event and this year is held at the Business Design Centre in London, UK from 21 – 22 May 2019.