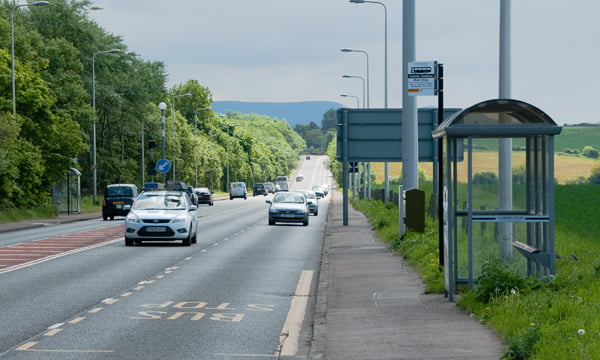 Robotics is an emerging and potentially large industry. A key component of robotics is the development of obstacle avoidance. This in turn is fundamental to the development of autonomous vehicles including cars, trains, boats, drones and robots, firstly to enable safe route planning through areas containing obstacles and secondly, to ensure all obstacles are avoided along the journey.
To faciliate the development of obstacle avoidance in autonomous vehicles a practical and affordable system is needed. This is where the Routescene LidarPod® technology and LidarViewer come into their own. This is cutting edge technology for an emerging industry.
Routescene LidarPod – a complete solution
New on the market, the Routescene LidarPod® technology is flexible and can be used for both R&D and operationally within your robotics system. It can easily be fitted onto any mobile platform you require, supplied with one of three high resolution LiDAR scanners and with a choice of GPS / INS system to suit your accuracy requirements.
The solution includes LidarViewer, specially developed software to test your object detection algorithms prior to deploying them in the field.
The Routescene LidarPod technology incorporates LiDAR, allowing the autonomous vehicle to "sense" its' surroundings, to measure and map the distance to targets, as well as other property characteristics of objects in its path. LiDAR is the defacto tool accepted in the industry, used to validate the results of other types of sensor, for example radar or camera, against one another.
With rapid, remote sensing data collection combined with quick and easy data analysis, the Routescene LidarPod technology and LidarViewer are affordable and simple to use, enabling robust R&D and integration to be undertaken.