The Routescene LidarPod
Our compact, self contained, lightweight system is at the cutting edge of technology. With rapid, remote sensing data collection combined with quick and easy data analysis, The Routescene LidarPod® and LidarViewer enable you to undertake surveys and get results faster than ever before. The turnkey solution includes LidarViewer, specially developed software to handle your resulting data.
Due to fast and detailed data collection it significantly reduces your time in the field, enabling all the data you need to be collected in one site visit. Data processing and extraction no longer needs to be undertaken on site, allowing specialists to interpret data back in the office.
The advantages of LiDAR
LiDAR is a faster, exceptionally accurate, more cost-effective and a safer way to survey. It is the smart way to collect, analyse and manipulate data in the Utilies and Energy sectors. LiDAR produces rich datasets quickly enabling regular, systematic monitoring of assets along utility corridors. This cost reducing technology allows you to identify faults and problems, plan maintenance and reduce outages as a result.
The benefits
Rapid set up and survey time and minimises site visits
Cost effective
Significantly reduced health & safety issues or risk associated with data capture such as exposure to live circuits
Live inspection avoids the cost of having to shut the survey area down
Quick processing and analysis of data which can then be directly loaded into terrain modelling, GIS, or CAD software
Efficient data collection and transfer leads to error-free data processing, map generation, and asset management databases
How can I use this new technology?
The biggest demand for LiDAR data in infrastructure projects today are related to powerlines and pipelines although there are many applications across renewable energy such as wind turbines and solar technologies: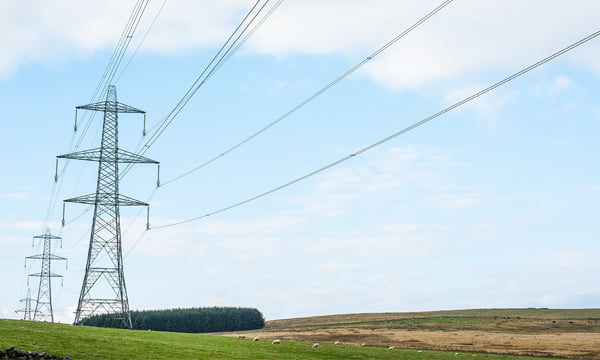 Powerline inspection – mapping powerline corridors and proposed corridors, from basic planning, surface models, ground models to maps and visualising
Vegetation management – avoid blackouts by regularly mapping vegetation under transmission lines to identify areas of encroachment, measuring the clearance between lines and vegetation, enabling you to plan and implement vegetation management practices
Tree assessment – trees that threaten to grow or fall into powerlines may be detected, evaluated and removed by experts.
Structure and line rating assessment – document powerlines regarding position of poles and wires; monitor ageing and overloaded transmission lines; visualise line sag in various weather conditions; avoid blackouts caused by improperly rated lines by regularly monitoring your assets including towers and transmission lines
To develop a systematic approach to inspection, data classification and risk-based prioritisation to utility infrastructure management to satisfy safety requirements
To proactively analyse wildfire risk and potential exposure along powerline corridors. This will reduce the potential for ignition and extensive fire spread when fires do occur. Such risk analysis will reduce potential damage and liability
Pipelines – undertake topographic route surveys to scope, plan, design, build and maintain pipelines
Visualisation for Environmental Impact Assessments for proposed wind farms, hydro schemes, substations, transmission lines and pipelines
To improve local government management and planning tasks such as community-wide solar energy mapping, for example to assess building rooftop solar energy across an entire town or city to understand renewable energy generation and consumption
To accurately determine the best locations and roof slopes on which to install solar panels and achieve maximum ROI. As a result, home and business owners have the confidence of knowing what their solar energy opportunities are