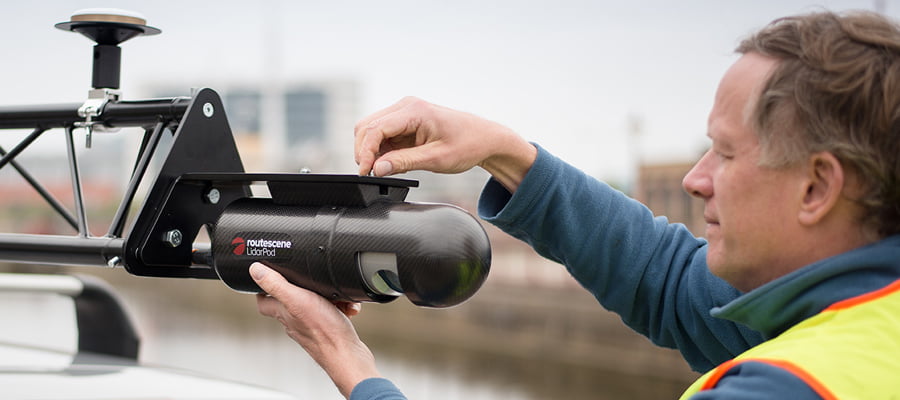 At Routescene® we have a survey and mapping background, having been using ESRI's ArcView product since version 1.0, so we understand how geospatial information is managed, viewed and turned into business information.
Using our survey and mapping knowledge and experience we identified a gap in the market for a compact, self contained and lightweight remote sensing system which could be used on both UAVs and vehicles. Hence the idea for the Routescene LidarPod® was born.
We offer authoritative insight across all aspects of data management and have industry recognition as data visualisation experts. As a result, this knowledge has enabled us to invent the Routescene LidarPod and LidarViewer, which are robust, easy to use, intuitive products with wide ranging applications. These products will deliver fast geospatial data capture, analysis and visualisation to improve your commercial decisions and performance.